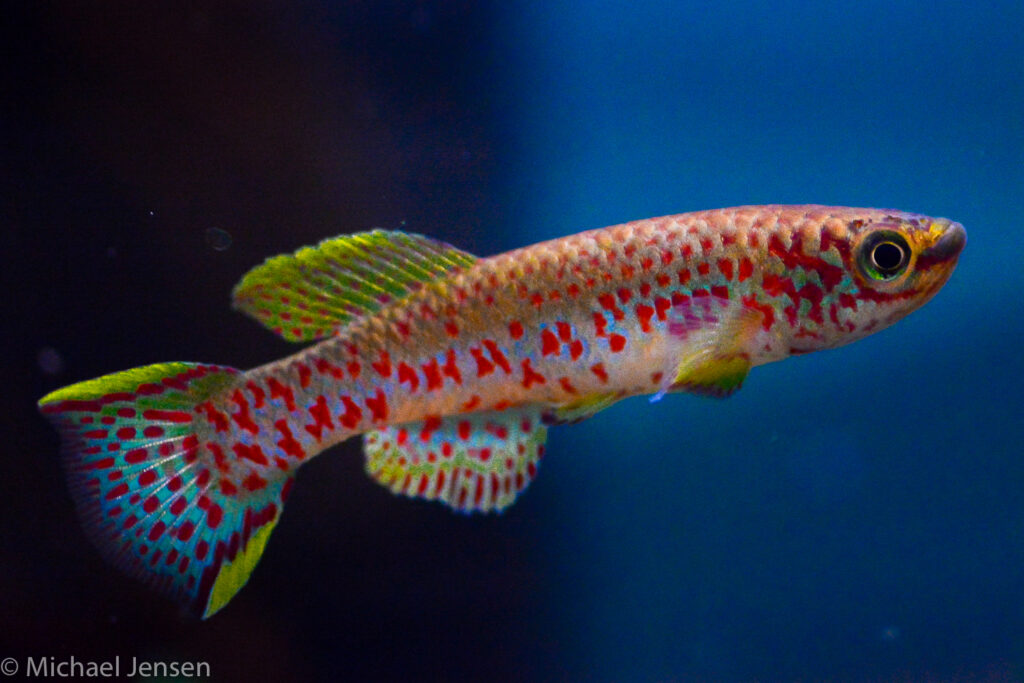 Fundulopanchax gardneri – your best entry into killi breeding
This wonderful medium sized killifish has been in my aquariums for decades, and it still fascinates and amazes me. It has a personality of its own, always curious, hungry and active. And it is never shy, but comes to the front of the tanks, whenever I enter the fish room.
In the aquarium trade you might bump into this fish under names as Steel-blue Killifish, Blue lyretail and Gardner's killi. If you do, bring it home :0)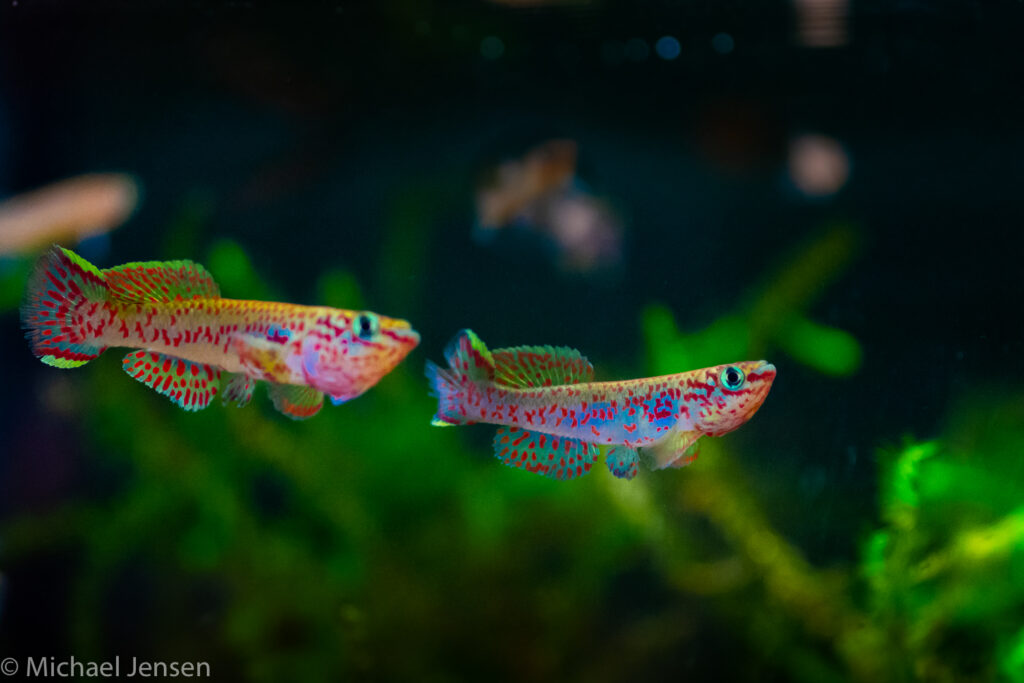 These large blue beauties are hardy and just plain easy to keep, and perhaps one of the easiest killifish to keep and breed, since it isn't fuzzy about temperature and water chemistry. And the fry are large enough to take newly hatched brine shrimp and micro worms as their first meal, even though infusoria is a great first food as well.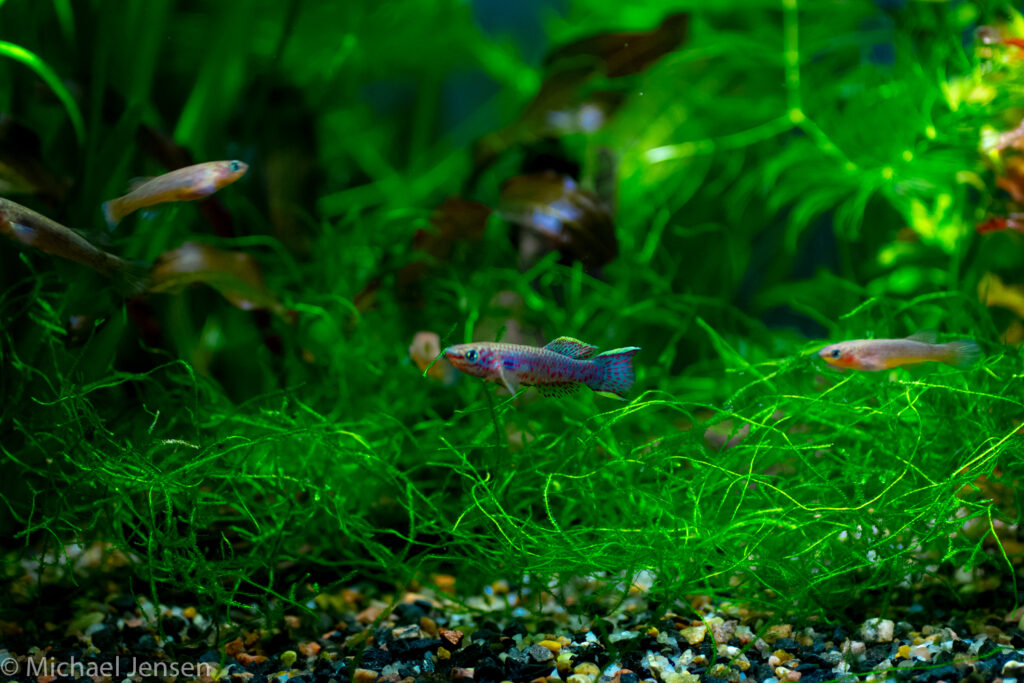 This species is a non-annual plant spawner and can live for 3 to 4 years. As most other killifish F. Gardneri can live in very small tanks, but they deserve a well planted tank in my opinion.
Hope to have aroused your interest in this wonderful fish.
Cheers, Michael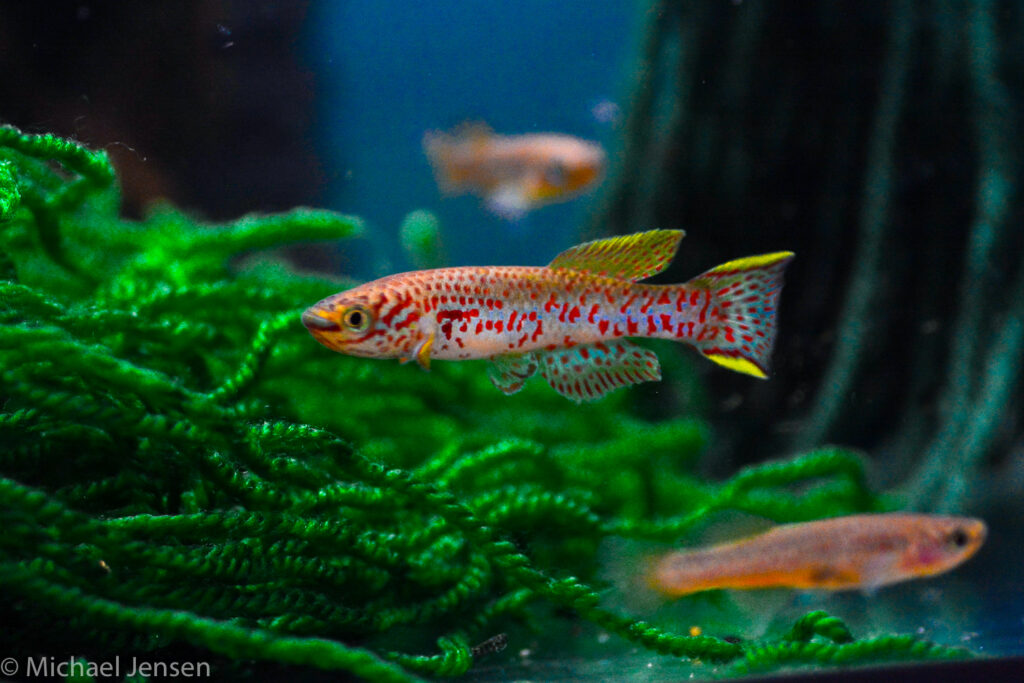 See our video on this fish right here:
and my blog right here: https://aquarium.michaeljensens.com/…/blue-lyretail…/
Links: Spawning mops, microworms, infusoria,
Affiliate links
(Do you want to know more about Affiliate? Read here: https://aquarium.michaeljensens.com/affiliate-disclaimer/
Support My Channel by purchasing things from Amazon through this link (It's FREE!): https://amzn.to/33uUhXA
My aquarium light: https://amzn.to/2MZBxun
The camera gear I use for making my videos
My DSLR Camera
Nikon D7100 camera
https://amzn.to/2YgHCFs
My Lenses
Nikon AF Nikkor 28-70
https://amzn.to/2JmwWBf
Sigma Macro 105 1:2,8D
https://amzn.to/2YcMHyH
Sigma Macro 50mm
https://amzn.to/2YlYCKT
Nikon AF-S Nikkor 16-85 mm 1:3,5-5,6
https://amzn.to/2LJwHmH
My all weather/underwater camera
Olympus Tough TG-5
https://amzn.to/2Y99ETo
Tripods and stuff
Manfrotto Tripod
https://amzn.to/2LqD266
Gorilla Tripod
https://amzn.to/2LuDT5V
STSEETOP Sun Shade Screen Protector
https://amzn.to/2l69r5L
Bags and backpacks
Pelican Protector Case 1600
https://amzn.to/2Yeyz8c
Photo Bag
https://amzn.to/2PRIDkF
National Geographic Africa Camera Backpack, Brown (NG A5290)
https://amzn.to/2mNBmI4
Microphones and recorders
Røde Link Filmmaker Kit
https://amzn.to/2LuFokz
Zoom H1
https://amzn.to/2Y8t1vY
Microphone Furry Windshield
https://amzn.to/2LEprIK
Gimbal
Feiyutech
https://amzn.to/2JykA9l