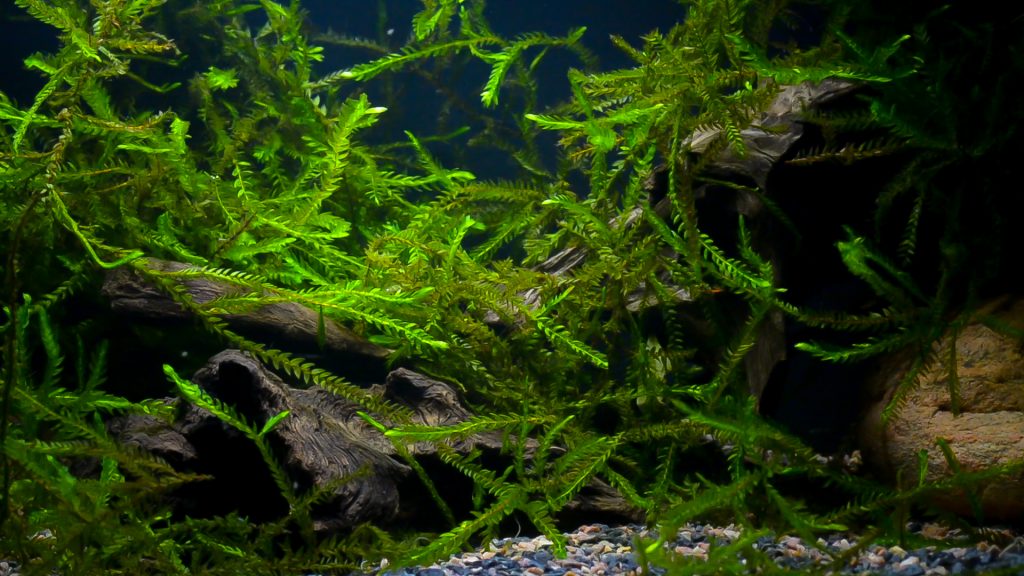 Get it for free!
Willow Moss – is a fabulous aquarium plant… that can be collected in the wild.
Aquarium mosses are an important part of many aquascapes. I for one, seldom make a setup or aquarium design – where moss doesn't play an important role.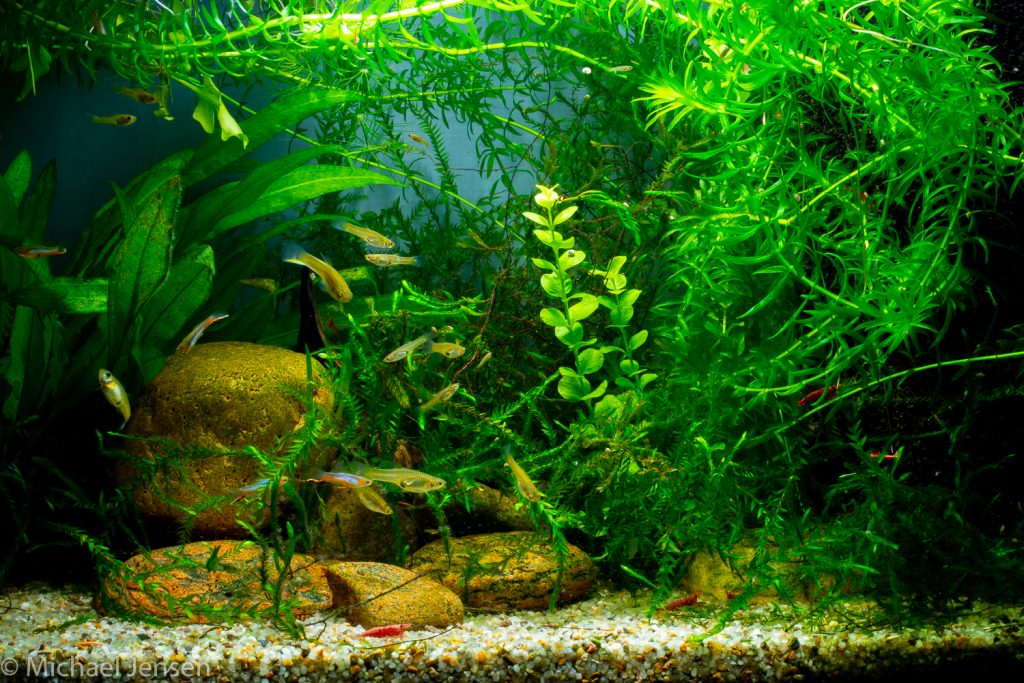 A thriving moss is a micro biotope in itself. It house all kinds of microorganisms, that provides food for small fish fry, shrimp babies and other small creatures. The moss also acts as a shelter or refuge for small or scared creatures.
Willow Moss – super easy to grow
Most mosses aren't demanding when it comes to light, fertilizers and C02.
Add to that the lush green beauty and the water cleaning effect – and you have a winner.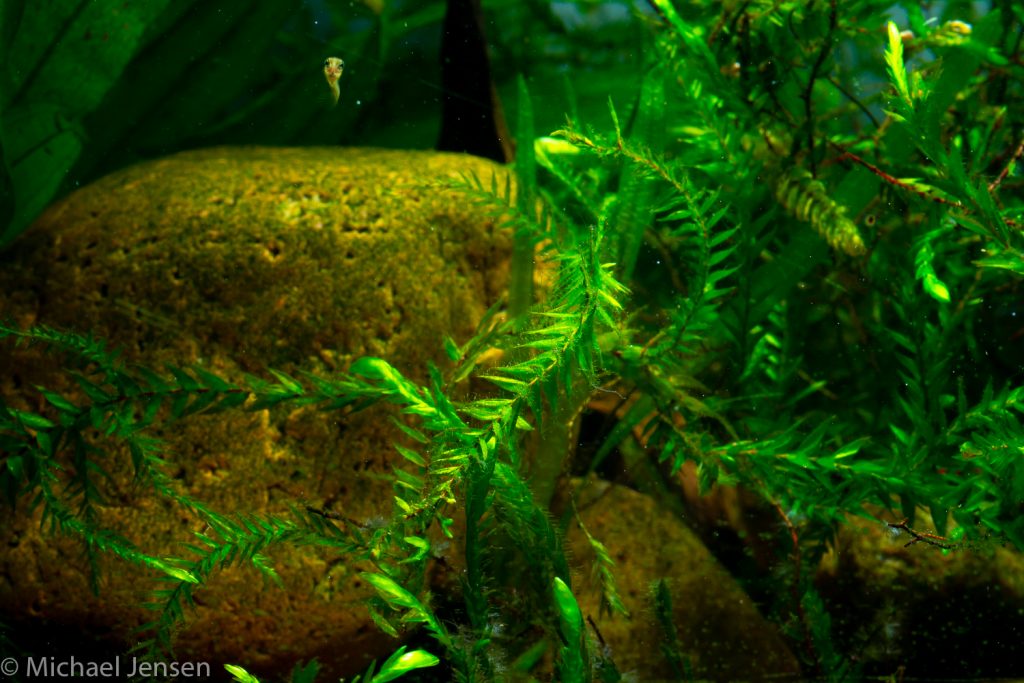 But mosses are expensive… and the grow relatively slow.
Typically, aquarium mosses are sold in very small containers. Often with a heavy price tag attached. But what most of us tend to forget is, that all the mosses in the shops… initially were found in the wild. They may have been produced in a greenhouse. But they still grow out there.
Depending on where you live, you will find different mosses in your local rivers, ponds or lakes.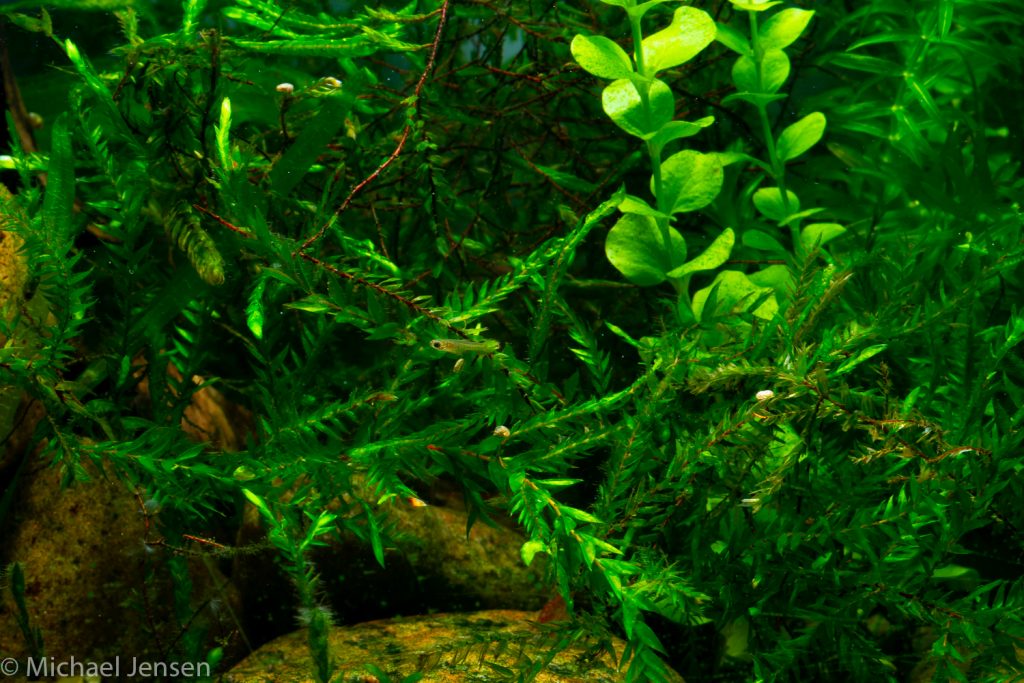 In my opinion one of the most beautiful mosses is the willow moss. Therefore, I use it in most of my tanks with shrimps, tetras, barbs, killies, catfish and cichlids. And it is a plentiful resource around here.
Mosses in you local waters
I live in Denmark. Most clearwater lakes and ponds in my area has tons of this stuff.
The latin name is Fontinalis antipyretica. It is also called the antifever fontinalis moss, greater water-moss, or common water moss. Willow moss is a species of submerged aquatic moss belonging to the subclass Bryidae. You can find it in still as well flowing freshwater in Europe, Asia, North America and parts of Africa. As a result, this moss adapts well to a variety of tanks.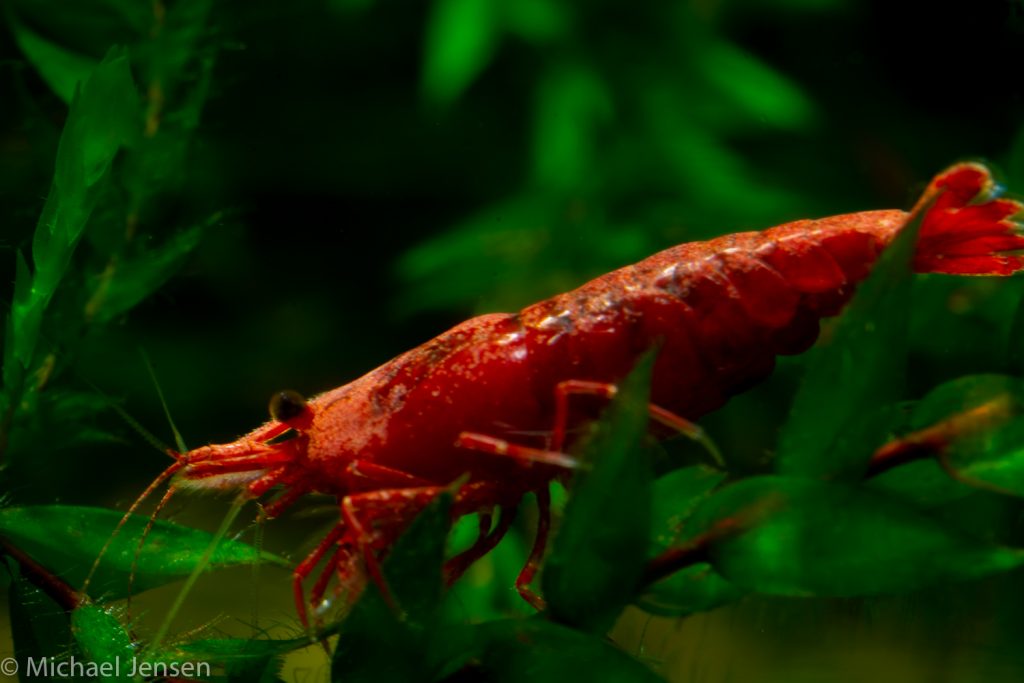 Chances are there are some mosses in your local environment as well. You just have to look for them.
If you collect aquarium plants in the wild, make sure you don't bring home anything that is harmful to your fish. There are lots of YouTube videos showing how to clean plants, before introducing them to your aquarium.
Why you want willow moss:
Provides refuge and food for small fish and shrimp
Can be attached to rocks, wood, filters or be left free growing
Low light requirements
Care guidelines:
Temperature: 59° – 82° F (15° – 28° C)
pH: 5.5 – 7.5
Lighting requirements: Low to moderate
CO2 fertilizing isn't a must
Affiliate links (Do you want to know more about Affiliate? Read here: https://aquarium.michaeljensens.com/a…
Support My Channel by purchasing things from Amazon through this link (It's FREE!): https://amzn.to/33uUhXA
My aquarium light: https://amzn.to/2MZBxun
The camera gear I use for making my videos
My DSLR Camera
Nikon D7100 camera
https://amzn.to/2YgHCFs
My Lenses
Nikon AF Nikkor 28-70
https://amzn.to/2JmwWBf
Sigma Macro 105 1:2,8D
https://amzn.to/2YcMHyH
Sigma Macro 50mm
https://amzn.to/2YlYCKT
Nikon AF-S Nikkor 16-85 mm 1:3,5-5,6
https://amzn.to/2LJwHmH
My all weather/underwater camera
Olympus Tough TG-5
https://amzn.to/2Y99ETo
Tripods and stuff
Manfrotto Tripod
https://amzn.to/2LqD266
Gorilla Tripod
https://amzn.to/2LuDT5V
STSEETOP Sun Shade Screen Protector
https://amzn.to/2l69r5L
Bags and backpacks
Pelican Protector Case 1600
https://amzn.to/2Yeyz8c
Photo Bag
https://amzn.to/2PRIDkF
National Geographic Africa Camera Backpack, Brown (NG A5290)
https://amzn.to/2mNBmI4
Microphones and recorders
Røde Link Filmmaker Kit
https://amzn.to/2LuFokz
Zoom H1
https://amzn.to/2Y8t1vY
Microphone Furry Windshield
https://amzn.to/2LEprIK
Gimbal
Feiyutech
https://amzn.to/2JykA9l