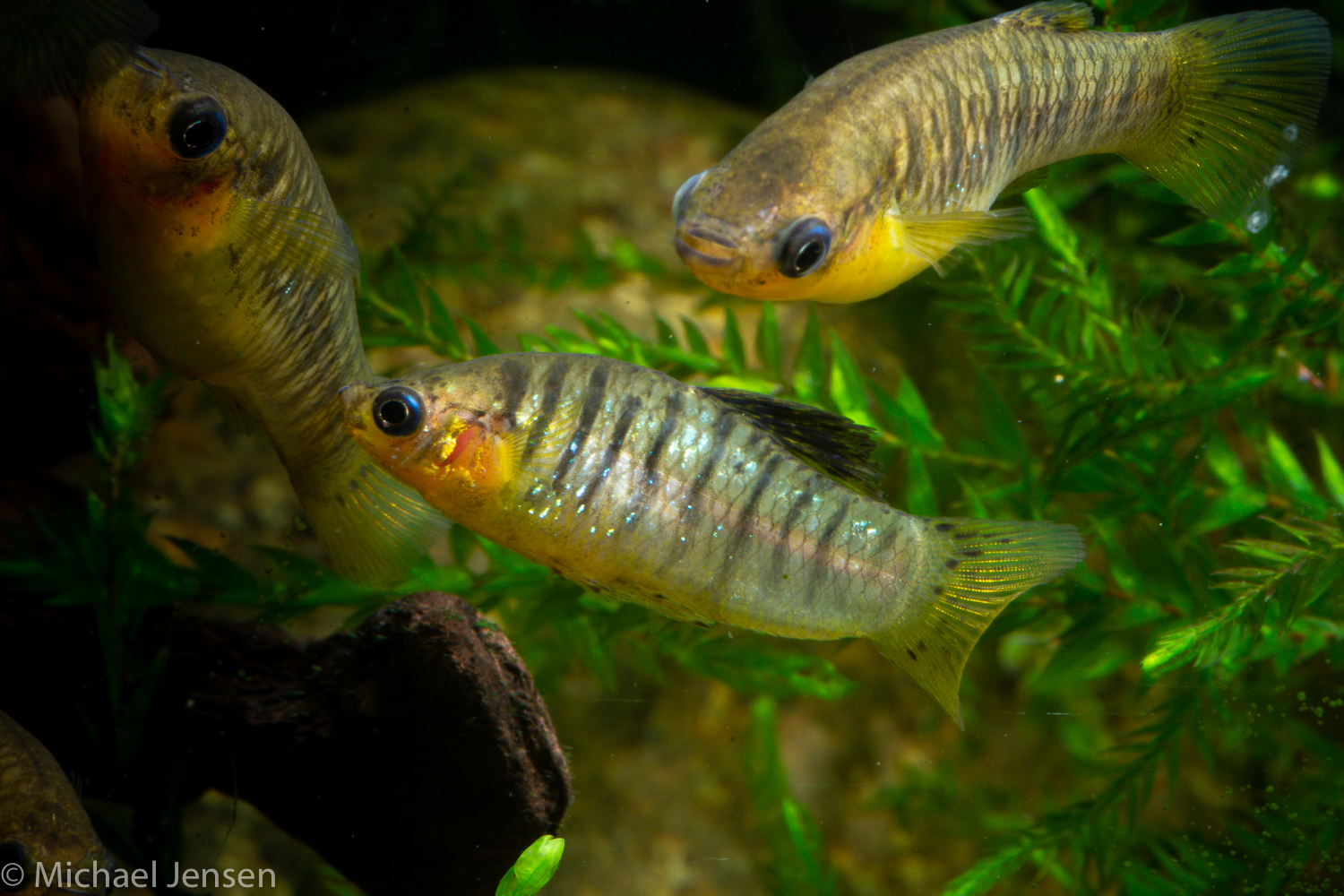 The Humpback Limia, Limia Nigrofasciata is an interesting livebearer that has been in the hobby for many decades, but still retain it's original caracteristics. The Tiger Limia that came into the hobby in 2002 initially was misidentified as Limia garnieri, then briefly thought to be a juvenile form of L. nigrofasciata. Later however, they were determined to be a new species, or probably a subspecies of L. nigrofasciata.
The Humpback Limia's and the Tiger Limia are both found in rivers, lakes and creeks on Haiti and the Dominican Republic.
They grow to a size of about 2 inches with females a bit larger than the males. The males don't get the typical humpback appearance of the Humpback Limia. They are known to prefer medium hard water, but in my fish room they live and breed in soft slightly acid water and at room temperature (22 – 25 C in the aquarium). So obviously the aquarium strains are rather adaptable. They are said to be very sensitive to ammonia buildup in a tank, so an effective biological filtration, and regular water changes are important.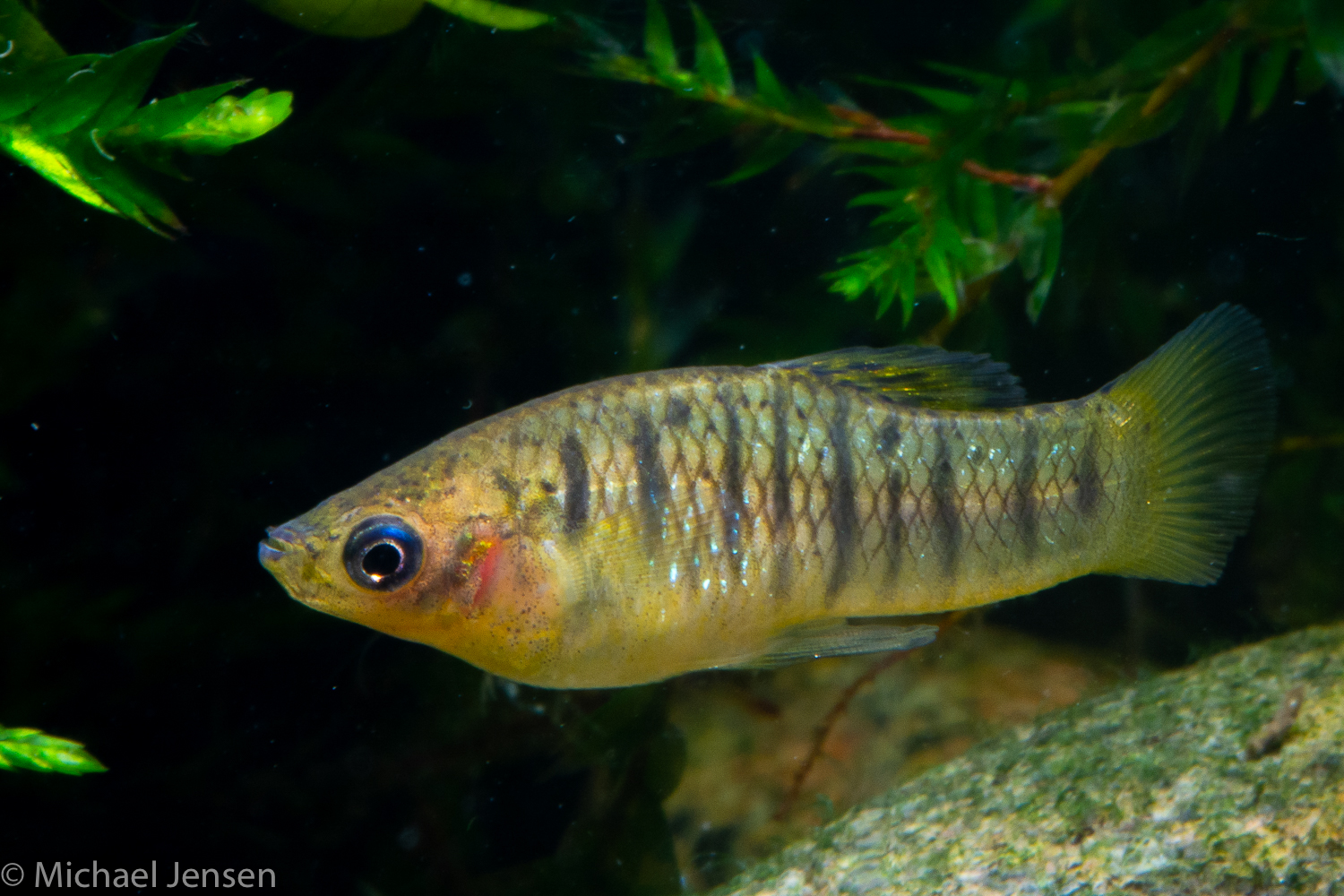 For a livebearer they haven't got crazy fancy colours, but a warm golden yellow shimmer, that I find very beautiful. The females will drop 5-20 young approximately every 30 days. They will try to eat their own fry, but if the adults are well fed and there are plenty of cover among the plants – most fry will survive.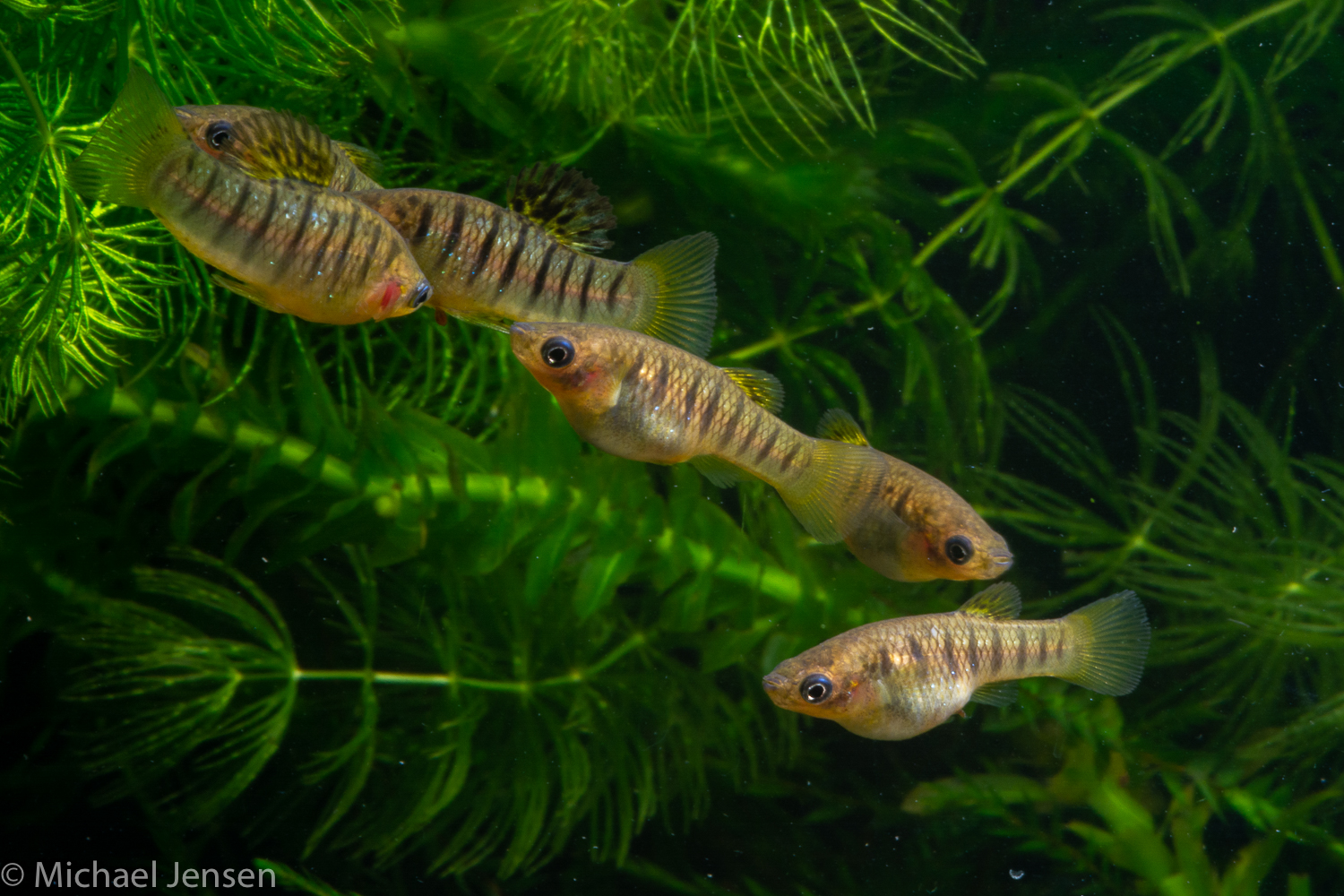 This Tiger Limia is totally peaceful towards other fish, but males can be a bit rough on each other. Again good plant cover will do a lot of good to protect the weakest males.
Affiliate links (Do you want to know more about Affiliate? Read here: https://aquarium.michaeljensens.com/a…
Support My Channel by purchasing things from Amazon through this link (It's FREE!): https://amzn.to/33uUhXA
My aquarium light: https://amzn.to/2MZBxun
The camera gear I use for making my videos
My DSLR Camera
Nikon D7100 camera
https://amzn.to/2YgHCFs
My Lenses
Nikon AF Nikkor 28-70
https://amzn.to/2JmwWBf
Sigma Macro 105 1:2,8D
https://amzn.to/2YcMHyH
Sigma Macro 50mm
https://amzn.to/2YlYCKT
Nikon AF-S Nikkor 16-85 mm 1:3,5-5,6
https://amzn.to/2LJwHmH
My all weather/underwater camera
Olympus Tough TG-5
https://amzn.to/2Y99ETo
Tripods and stuff
Manfrotto Tripod
https://amzn.to/2LqD266
Gorilla Tripod
https://amzn.to/2LuDT5V
STSEETOP Sun Shade Screen Protector
https://amzn.to/2l69r5L
Bags and backpacks
Pelican Protector Case 1600
https://amzn.to/2Yeyz8c
Photo Bag
https://amzn.to/2PRIDkF
National Geographic Africa Camera Backpack, Brown (NG A5290)
https://amzn.to/2mNBmI4
Microphones and recorders
Røde Link Filmmaker Kit
https://amzn.to/2LuFokz
Zoom H1
https://amzn.to/2Y8t1vY
Microphone Furry Windshield
https://amzn.to/2LEprIK
Gimbal
Feiyutech
https://amzn.to/2JykA9l