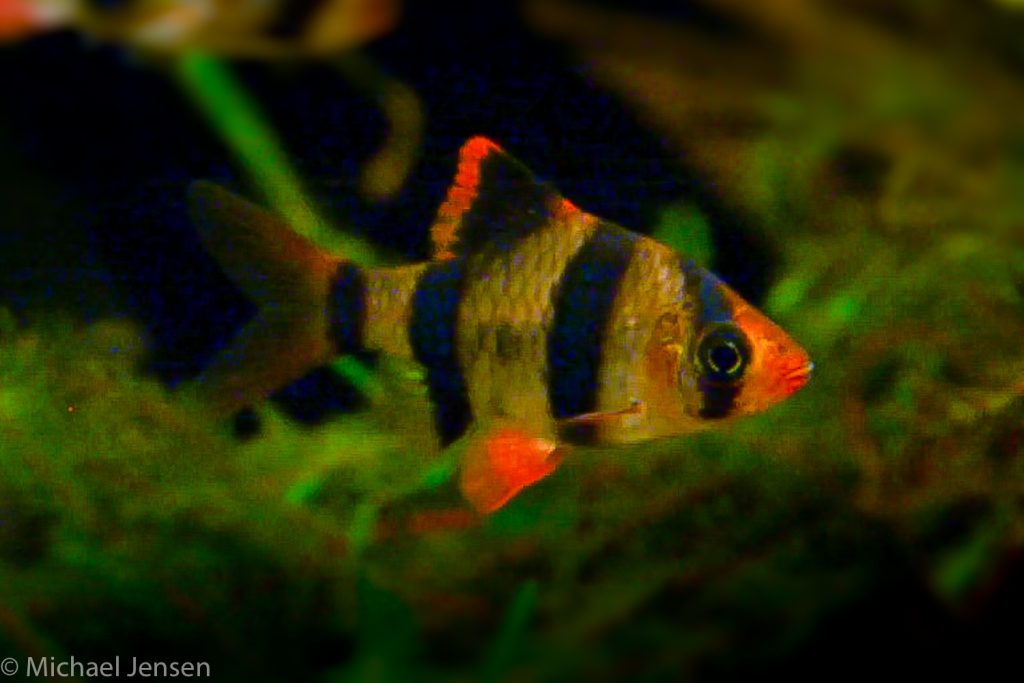 The tiger barb or Sumatra barb (Puntigrus tetrazona) is a native to the Malay Peninsula, Sumatra and Borneo – but they can be found in many other parts of Asia today.
Tiger barbs have been found in clear or turbid shallow waters of moderately flowing streams and swamp lakes and backwaters.
They thrive in large shoals – and in the community tank they have a reputation of being bad boys. They can be fin nippers if you keep them with angel fish or gouramis.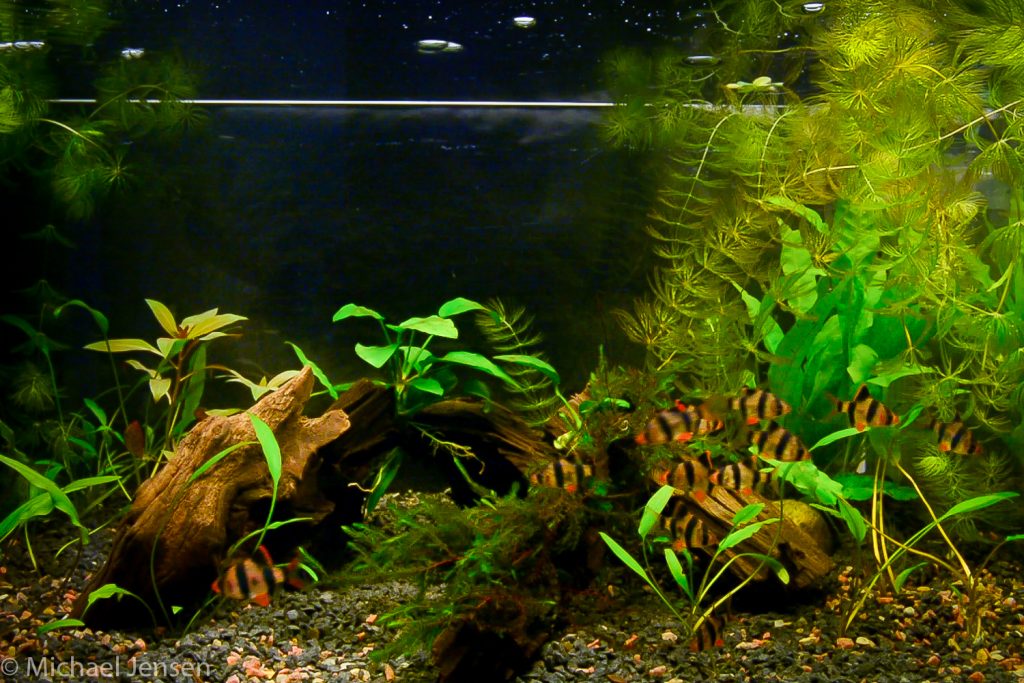 Anyway, a shoal of tiger barbs is a joy to watch. These fish are always busy, active and curious – investigating their environment… and going completely into feeding frenzy at dinner time.
They like soft to medium hard slightly acid water, but they are very adaptable.
Lean back, take a moment of chill… and watch my tiger barbs in this 20 gallon planted tank.
Affiliate links (Do you want to know more about Affiliate? Read here: https://aquarium.michaeljensens.com/a…
Support My Channel by purchasing things from Amazon through this link (It's FREE!): https://amzn.to/33uUhXA
My aquarium light: https://amzn.to/2MZBxun
The camera gear I use for making my videos
My DSLR Camera
Nikon D7100 camera
https://amzn.to/2YgHCFs
My Lenses
Nikon AF Nikkor 28-70
https://amzn.to/2JmwWBf
Sigma Macro 105 1:2,8D
https://amzn.to/2YcMHyH
Sigma Macro 50mm
https://amzn.to/2YlYCKT
Nikon AF-S Nikkor 16-85 mm 1:3,5-5,6
https://amzn.to/2LJwHmH
My all weather/underwater camera
Olympus Tough TG-5
https://amzn.to/2Y99ETo
Tripods and stuff
Manfrotto Tripod
https://amzn.to/2LqD266
Gorilla Tripod
https://amzn.to/2LuDT5V
STSEETOP Sun Shade Screen Protector
https://amzn.to/2l69r5L
Bags and backpacks
Pelican Protector Case 1600
https://amzn.to/2Yeyz8c
Photo Bag
https://amzn.to/2PRIDkF
National Geographic Africa Camera Backpack, Brown (NG A5290)
https://amzn.to/2mNBmI4
Microphones and recorders
Røde Link Filmmaker Kit
https://amzn.to/2LuFokz
Zoom H1
https://amzn.to/2Y8t1vY
Microphone Furry Windshield
https://amzn.to/2LEprIK
Gimbal
Feiyutech
https://amzn.to/2JykA9l